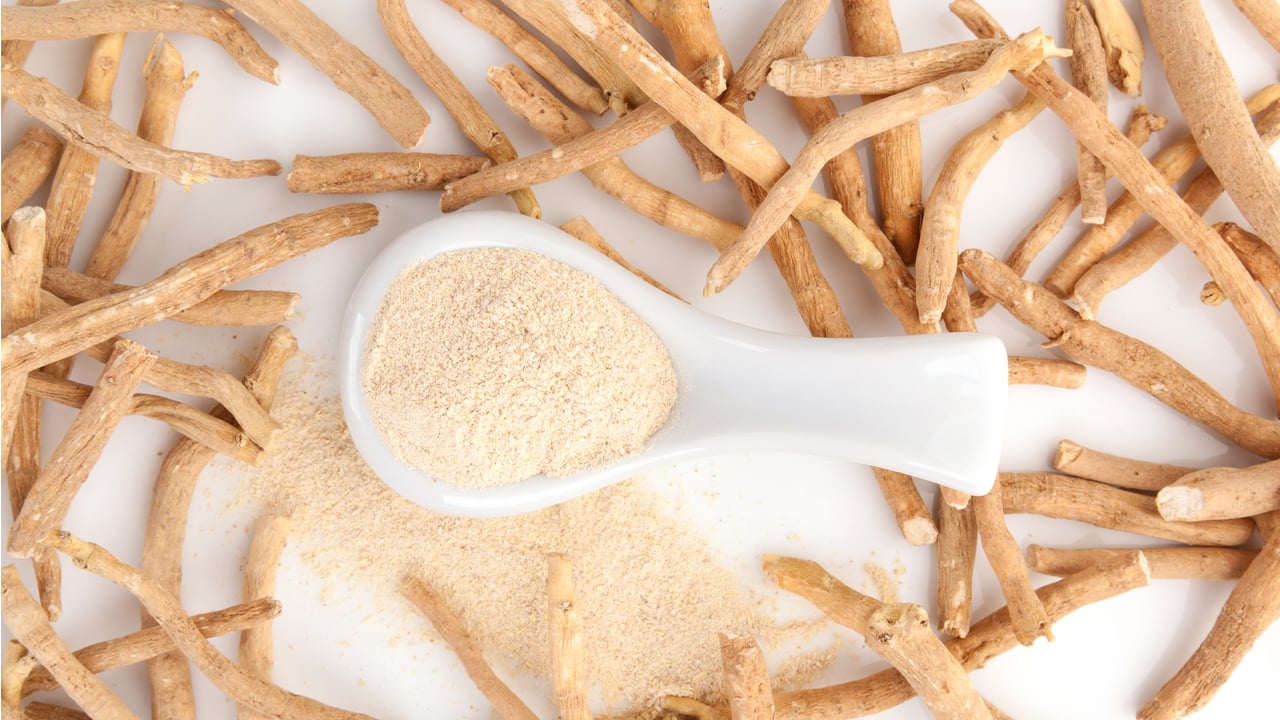 Best Ashwagandha Powder
Of all the forms of ashwagandha out there, whether it be ashwagandha tea, capsules, or elixirs, powder is by far the most popular. Powders are also easy to add to your daily routine and can be mixed with smoothies, oatmeal, or other types of food. Some ashwagandha powers, like Skinny Greens, for example, come in delicious flavors, like green apple, so you can even mix it with water. If you're looking for the best ashwagandha powder, you're better off looking for a powder that also contains a variety of other superfoods as well to get the biggest bang for your buck. 
Pure ashwagandha powder will run you around $50 for one container. Skinny Greens, on the other hand, contains 34 different superfoods in one scoop, including ashwagandha, and is comparable in price. In fact, just one scoop of the Mood Boosting Adaptogen Blend of superfoods (that contains ashwagandha powder) found in Skinny Greens, contains 670mg of nutrients—not to mention the nutrients found in other three superfood blends (Wholesome Superfood Blend, Gut Renewing Probiotic Blend, and Waist Slimming Blend). 
The Bottom Line
Ashwagandha tea, powder, capsules, as well as other forms of ashwagandha provide an incredible range of nutrients that have outstanding health benefits. From treating a variety of ailments like inflammation, insomnia, and anxiety, to even lowering blood pressure, ashwagandha has been used for centuries. There are different types of ashwagandha out there that come in many forms, but it's important to remember that no matter what type of ashwagandha you choose, it contains ashwagandha root—primarily because of the active compound withanolide. For best results, combine your ashwagandha intake with a variety of superfoods, like that of Skinny Greens Superfood Powder, to get the biggest bang for your buck.